Description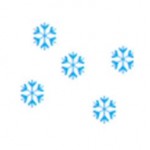 Each Christmas Air Freshener is hand dipped in highly scented wax and hand brushed for the finest detail. The scent lasts approximately 12 months. To refresh your animal when necessary simply use a blow dryer and heat it for approximately 1 minute. Each Christmas Air Freshener comes wrapped individually in a cello bag and care instructions are included. You'll love the smell!
Order now, stock is limited!
CHRISTMAS AIR FRESHENERS ARE AVAILABLE IN THE FOLLOWING SCENTS:
Apples & Evergreen, Candy Cane, Christmas Memories, Cinnamon, Cookies & Cream, Cookies for Santa, Holly & Ivy, Jack Frost, Red Currant & Ivy, Twigs n Berries.